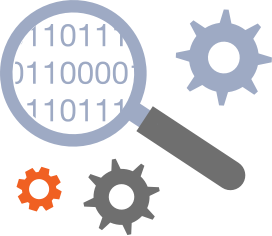 Mō te Pokapū
About the Hub
Kia ngāwari ake te haratau a ngā hātepe ki a Aotearoa.
Making algorithms and models more accessible for New Zealand.
E meinga ana e Te Pokapū te whakahaerenga tika me te tere whakaputa a ngā hua mai i ngā rangahau me te whakaharatau mō te whakahaerenga ā-mahi. E rokiroki ana, e whakarato ana hoki i te urunga ki ngā hātepe whaimana mō te painga o ngā tāngata me ngā pakihi katoa o Aotearoa, pērā i te Manatū Hauora, ngā Poari Hauora ā-Rohe, me ētahi atu umanga hoki.
The Hub enables appropriate governance and fast deployment of the latest findings from research and practice for operational use. It stores and provides access to validated algorithms and models for the benefit of New Zealand people and organisations, including the Ministry of Health, District Health Boards and other entities. Thanks to support from the Ministry of Business, Innovation and Employment, New Zealand is the first country, globally, to deploy a national solution of this kind. To find out more about how you can contribute a model or use a model on the Hub as a part of your clinical or operational workflow, please see below.
How do I get access to models?
The Hub supports access for:
Self-service: for models publicly available via this website, users can fill out a form to submit data to the algorithm or model, and view results.
On-demand, within an application workflow: authorised users can send a data set for processing and receive results via a secure API.
Batch processing: authorised users can send multiple sets of inputs as a single batch for processing and download a file with the results.
If you would like to become an authorised user, please contact us.
How do I contribute a model?
If you have an algorithm or model you would like to make available via the Hub, please see our governance process below and contact us.
---
Tā Mātou Tukanga Whakahaere
Our Governance Process
We are working with local and international health, research and data science communities to identify, prioritise and deploy algorithms and models that are best suited to supporting NZ's health system. To ensure we ask the right questions when onboarding new models, we have assembled a governance group and process that ensures all algorithms and models are reviewed before they are made available via the Hub.
Before we decide to whether make a model available, we review the following:
Its purpose, description and intended use

How it was developed

Appropriateness for use

How it will be deployed and managed

Operational use and potential challenges

Māori impact

Risk of bias

Legal, risk and ethical considerations
Our multidisciplinary governance group ensures we also consider a range of experiences and perspectives on these matters:
Dr. Kevin Ross – Chair

Frith Tweedie – Legal, Privacy

Prof. Tim Dare – Ethics

Prof. Gill Dobbie – Data Science

Dr. Daniel Wilson – Māori Interests

Dr. Juliet Rumball-Smith – Public Health

Dr. Alex Kazemi – Clinical Practice

Vince Galvin – All of Government

Dr. Judy Blakey – Consumer
If you would like to know more about our governance process please download our model governance template or get in touch.